Imageback Hardcovers
Make custom covers, one-at-a-time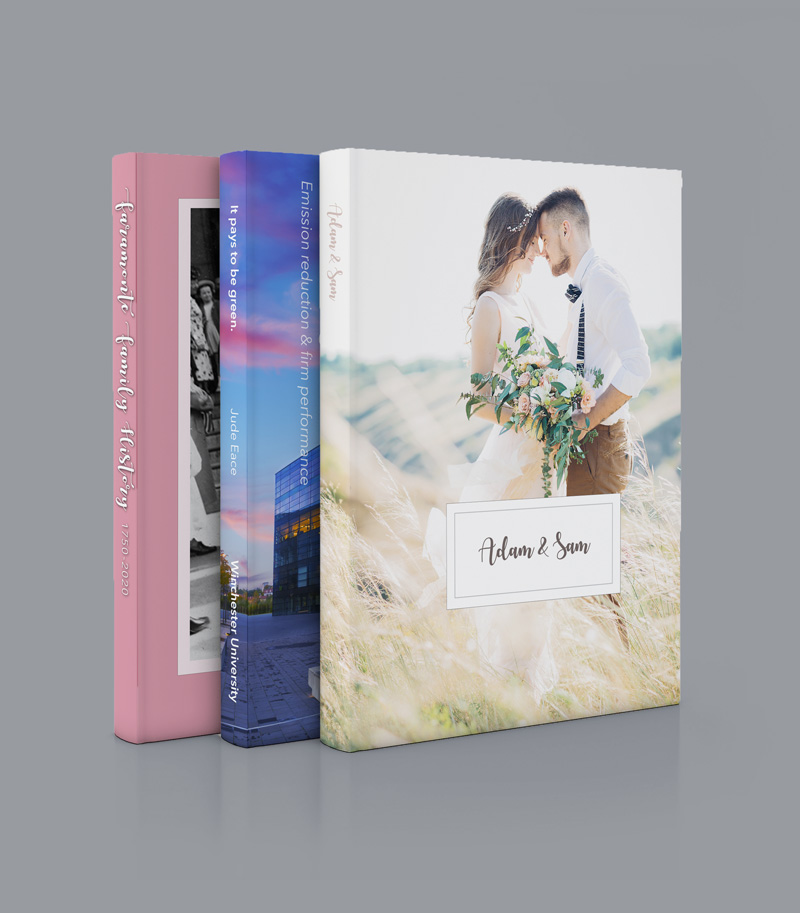 100% Unique
Make custom hardcovers quickly and easily, one-at-a-time. Every Imageback hardcover comes with adhesive already applied (we've done the complicated part of book assembly for you). Virtually any paper or cloth will work with a Imageback hardcover. With very little effort, produce customized hard covers without messy glues, or expensive equipment.
Imageback hardcover sizes
11″ x 8.5″ Portrait
A4 Portrait
Learn more about designing hardcovers:
Need a short-run of hardcovers, 50 or more? Check out Fastback Custom Covers!
Imageback Hardcover Sizes
| | | | |
| --- | --- | --- | --- |
| | A spine | B spine | C spine |
| 11″ x 8.5″ portrait | x | x | x |
| A4 portrait | x | x | x |
Hardcover Spine Widths
| | | | | | |
| --- | --- | --- | --- | --- | --- |
| | # of Pages | # of Sheets | # of Photopress Pages | Width in Inches | Width in mm |
| A spine | 10—120 pages | 5—60 sheets | — | 0.25″ | 6.4mm |
| B spine | 120—220 pages | 60—110 sheets | 10—30 | 0.5″ | 12.7mm |
| C spine | 220—360 pages | 110—180 sheets | 25—50 | 0.75″ | 19.7mm |
Related Equipment
Related Supplies
Imageback Liners
Fastback Headbands
Endleaves