PMS Strip
Pantone true color match system—get the precise color you want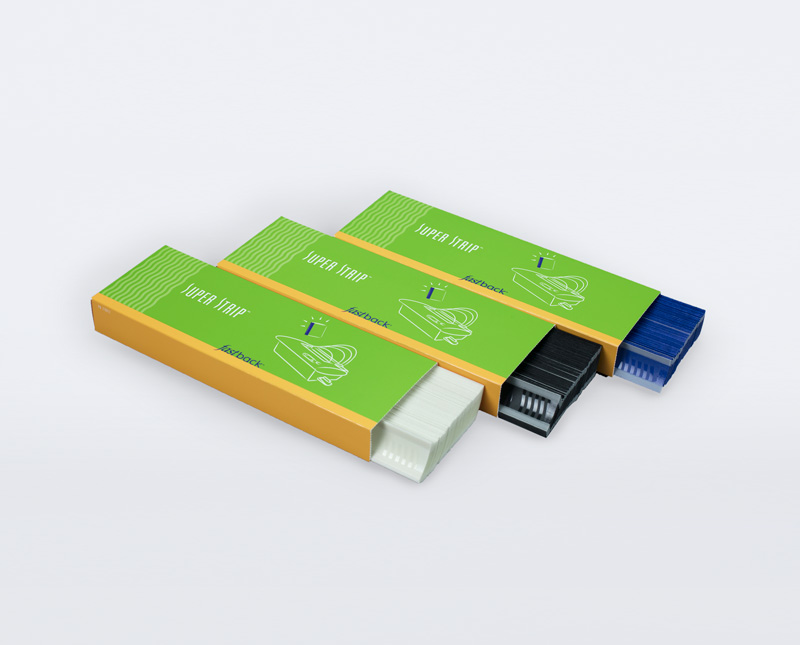 True Precision Color
Colorful binding strips make your documents stand out, enable advanced organization and create opportunities for creativity. The Pantone Color Matching System enables you to select a true color for your binding strip.
PMS Strip | Precise color match strip by Powis Inc
• System: Model 20 or Model 9
• Minimum order quantity is 10 cartons: Each carton contains 500 narrow, 400 medium or 300 wide strips, packaged in boxes of 100 strips.
• There is a set-up charge for each PMS color
Looking for beautifully printed binding strip? Consider Fastback Image Pro Strip or Image Ready Strip!
Fastback PMS Binding Strip | Guide
| | | | | |
| --- | --- | --- | --- | --- |
| | Fastback 20 | Fastback 9 | Fastback 15 | Fastback 11 |
| PMS Super Strip | x | | x | x (narrow only) |
| PMS LX Strip | | x | | |