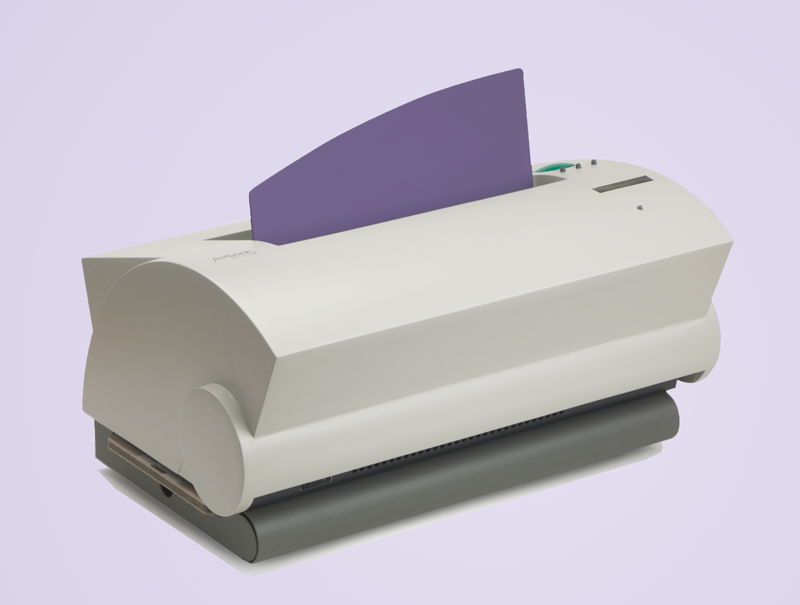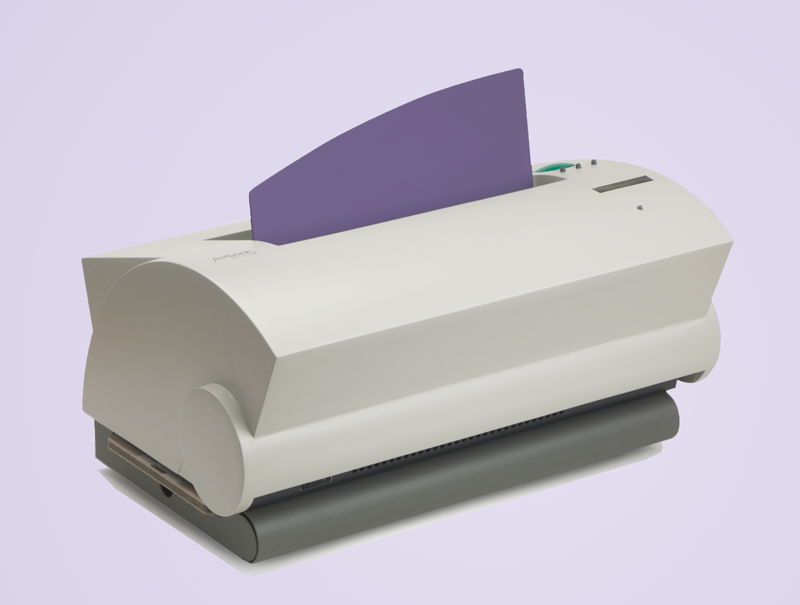 Creating a strong bind
The Fastback Splitter solves the problem of binding high gloss, coated papers. Micro-blades actually open the paper so the adhesive attaches firmly to the raw fibers inside.
When combined with the Fastback 25 photo book binder, this new paper preparation system is capable of producing books that rival the strength of sewn or wire-stitched binding. It is usually sold as part of our Photobook Production Cell.
This StitchFree approach is innovative because it binds glossy paper firmly without the mess and expense of milling or notching equipment. Microblades cut tiny channels into the center of each sheet of paper, allowing the adhesive to be absorbed by more paper fibers than ordinary edge binding will allow.
In addition, the automatic jogging feature ensures that all the sheets of paper are evenly aligned during the splitting process. And, the built-in filter system helps trap paper particles, keeping your workspace dust free.
Super strong, lay flat binding
Super easy, one-touch button

Supports lengths up to

12", including Letter & A4 paper sizes
Binds thin to thick documents from 20-220 pages (or up to 110 sheets)
The Split Cycle takes less than 15 seconds
Dimensions

20.5" Width x 14.5" Height x 23" Depth (52 cmW x 37 cmH x 42 cmD)

Weight

65 lbs (29.5 kg) 

Spine Lengths
4″ – 12″
Binding Capacity
20-220 pages (or up to 110 sheets); 0.5″ Max. thickness (1.27cm)
Optimal Paper Weight
75 gsm – 215 gsm
Warm-up Time
Less than 15 seconds
Cycle Time
35 seconds
Power Requirements
USA: 115VAC, 60 Hz, 2.5 amps
EU:220-240VAC, 60 Hz, 1.25 amps
Japan: 100 VAC, 50 Hz, 2.5 amps
Regulatory Approvals

CE, TUV/T-mark, CTUVU 

 Datasheet
 Download Splitter datasheet
Related Equipment
Scoring Machine
Fastback Hardcover Guide
Powis Image Wrapper
Related Cover Supplies
Binder covers
Comp covers
Clear covers
Compostion Hardcovers
Suede Hardcovers
Custom Hardcovers