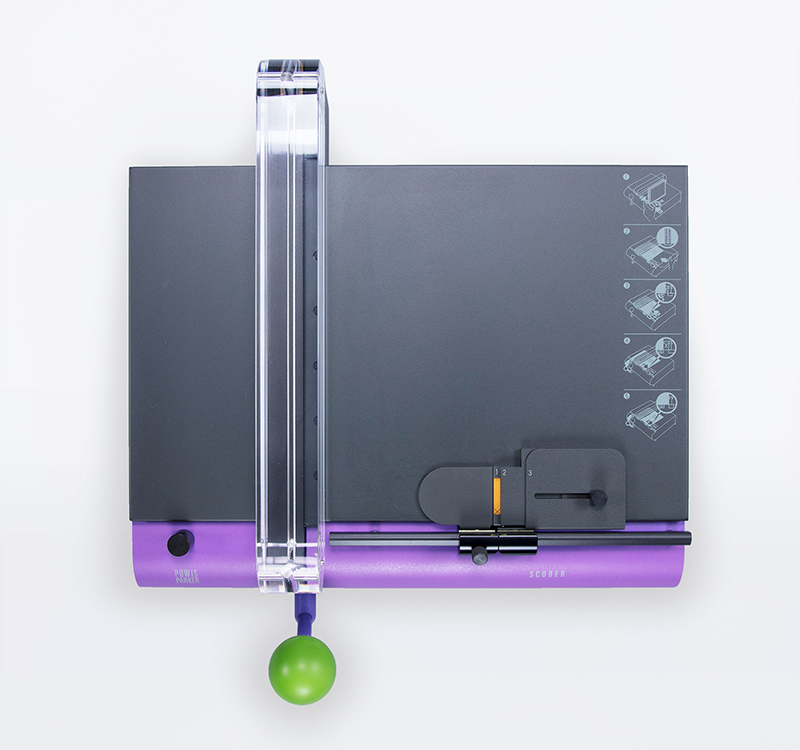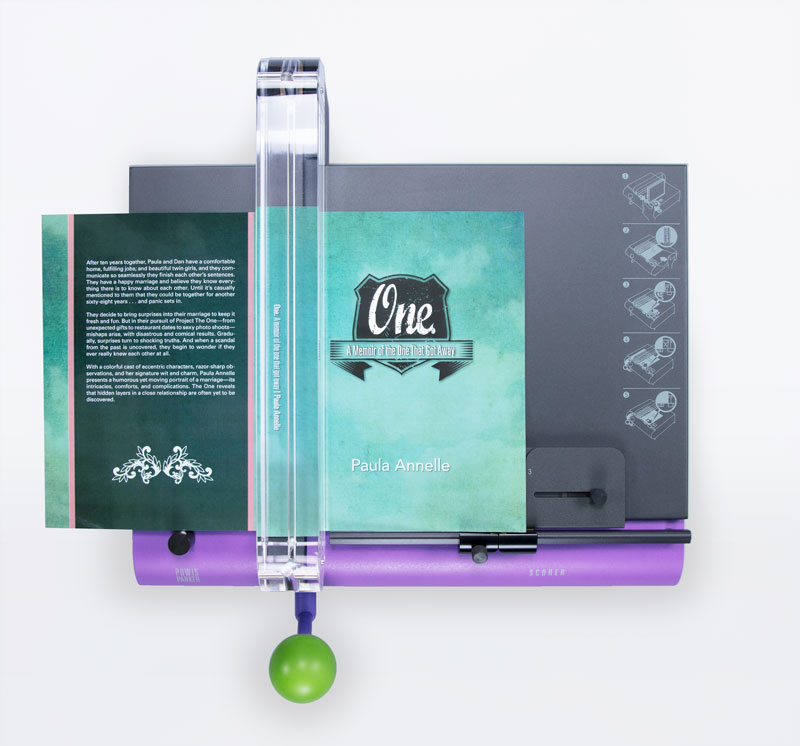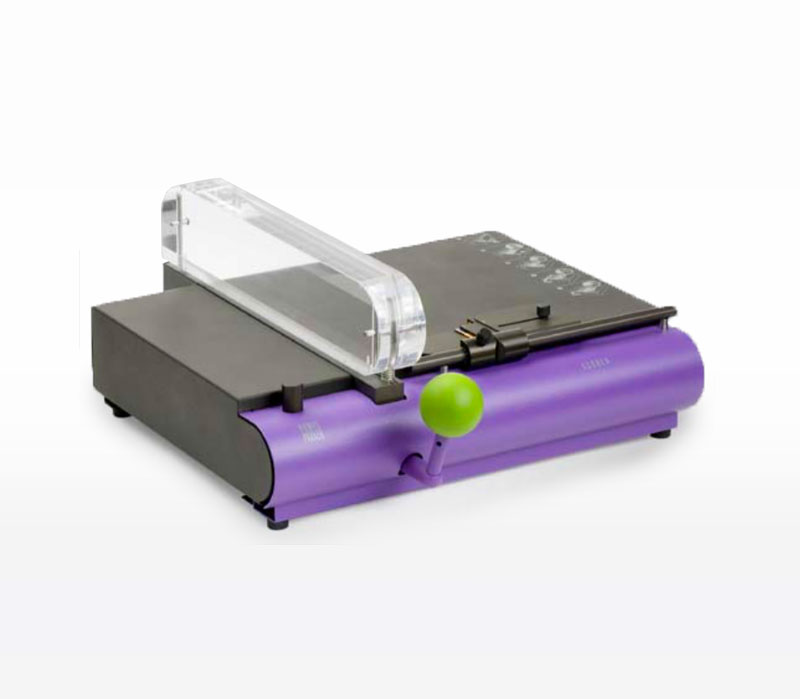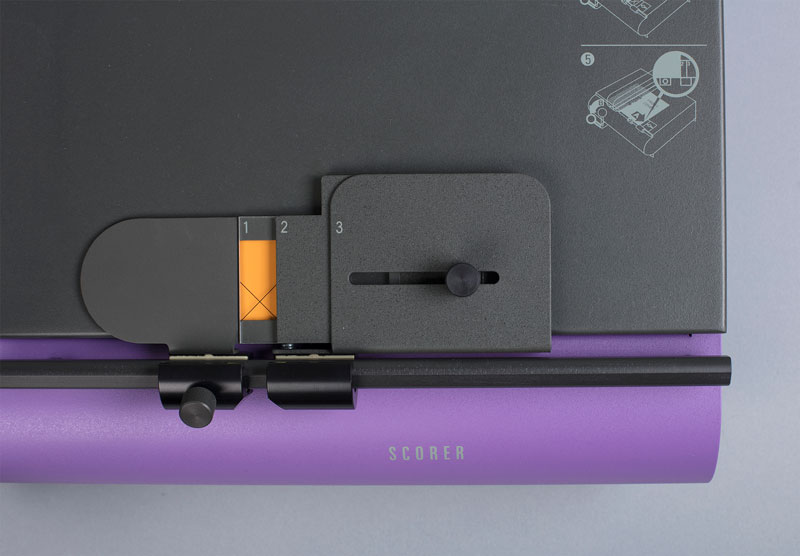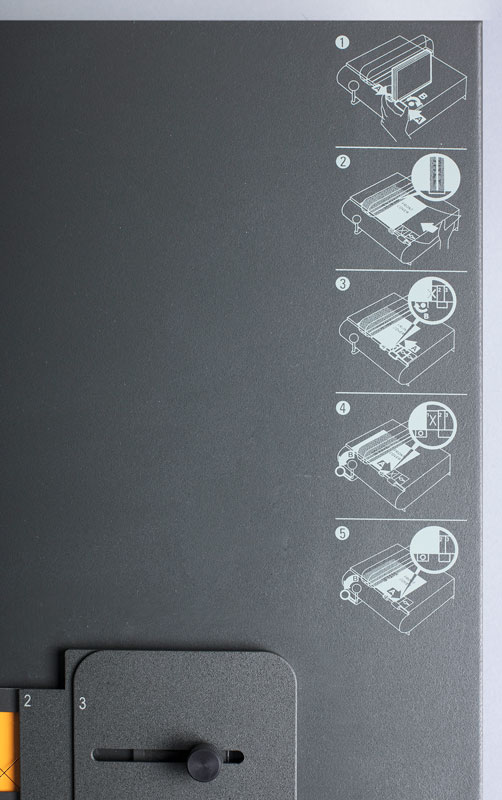 Perfect binding video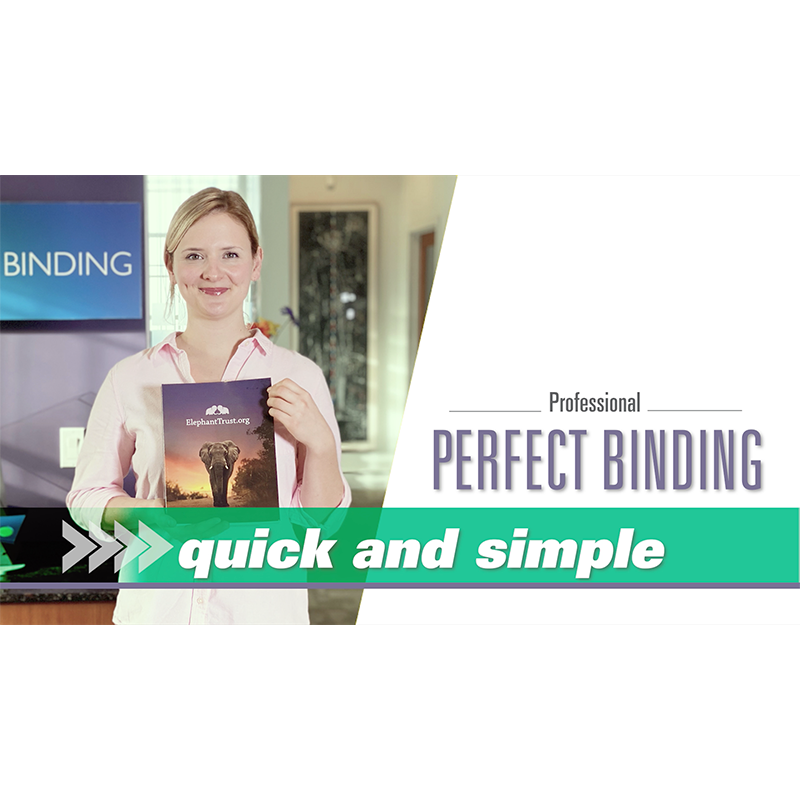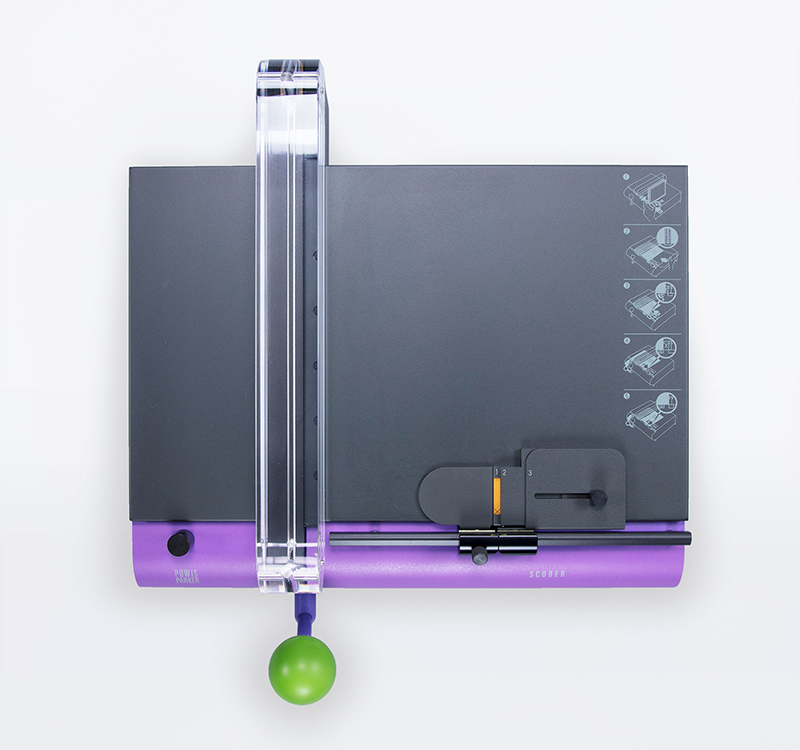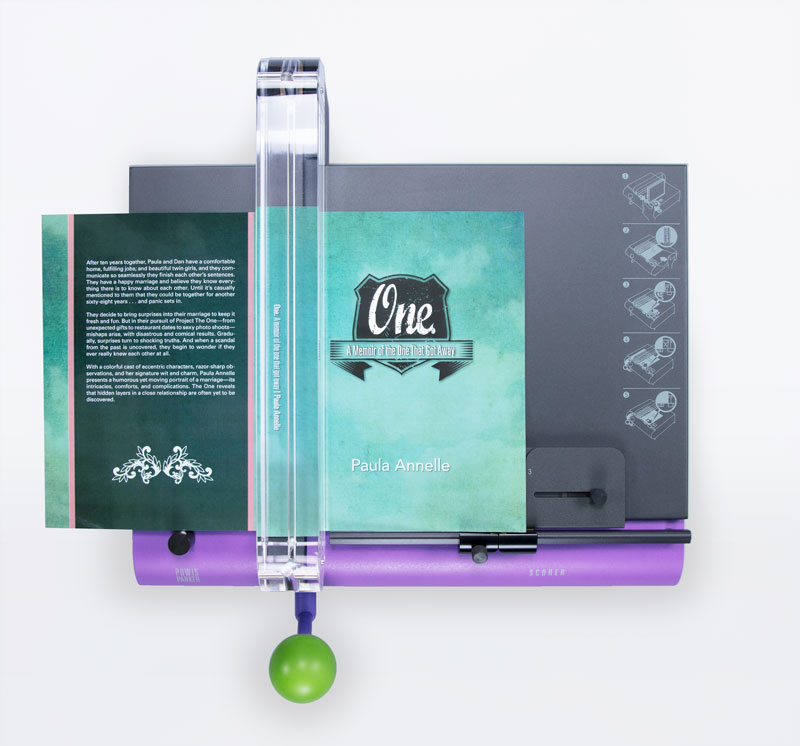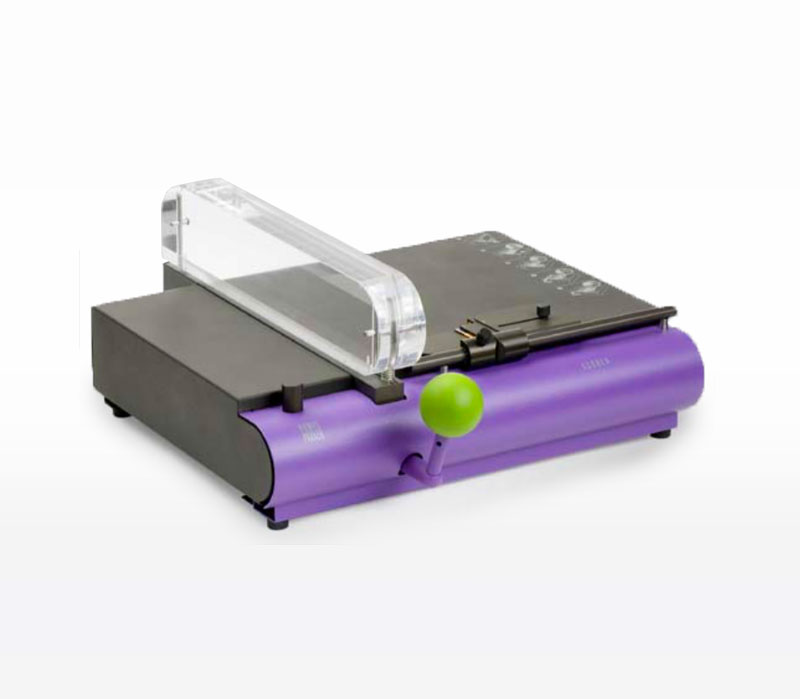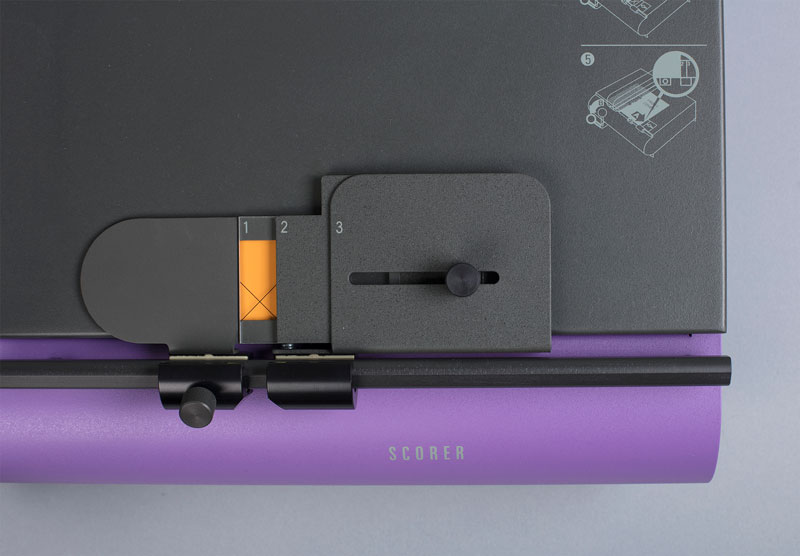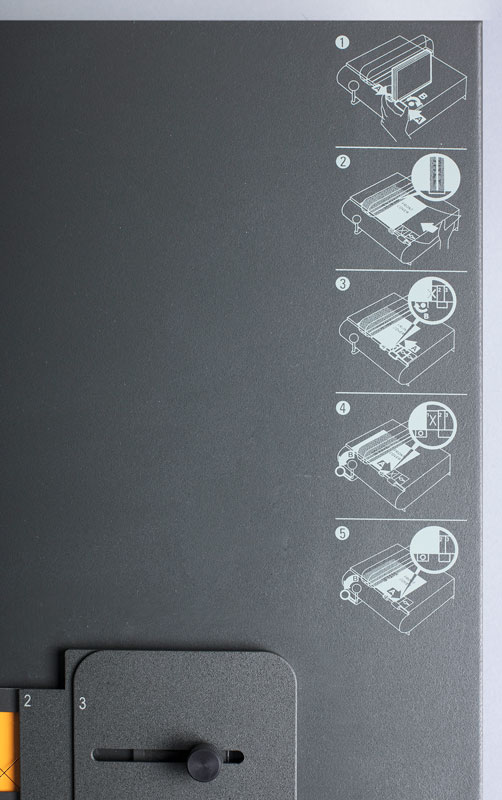 The Creaser Machine is designed to be easy to operate, even on the largest job. The transparent die holder allows you to see exactly where each crease is being made. And, has a smooth moving lever and soft grip handle to easy use. The Creaser Machine is designed specifically for short-run perfect bound books (aka softcover or softback).
Precisely crease/score regular to heavy paper, ie card stock or laminated papers, make your covers look & feel good, plus open with ease. The patented Centering Guide eliminates any guesswork as to where to place the scores.
To use the creaser machine, place your bound book block between the Book Thickness Rings and adjust the width to match. The Creaser Machine is now ready to produce perfect scores every time.
The Creaser Machine comes with one scoring die for making double scores. A second die is available for making single scores. Changing the die is a simple matter of removing two pins and switching the die. It can score card stock up to 20 points thick (.020″ or .50mm).
Make a perfect-bound book with the Model 20
Specifications for Creaser Machine
| | |
| --- | --- |
| Dimensions | 18.5" Width x 8.25" Height x 20.75" Depth (47 cmW x 21 cmH x 52.7 cmD) |
| Weight | 24 lbs (10.9 kg) |
| Maximum Score Length | 13.4″ |
| Maximum Paper Thickness | |
| User Manual | Download Powis Creaser Machine—User Manual |